Few things tear at my heart more than seeing animals be abused.
Wild animals shouldn't be chained up or caged in 2019. We know too much about them to do that.
Unfortunately, there are still a lot of places in the world where animals are treated terribly.
But at least we can educate as many people as possible to understand that wild animals were never meant to be used as tools or entertainment.
There is hope, though. These days, many people are working tirelessly to free wild animals from captivity. Their stories are an inspiration, and hopefully, they inspire others to help free animals wherever they're being abused.
What happened to an elephant named Raju is one such story. He was found covered in blood from the spiked chains that kept him captive for his whole life.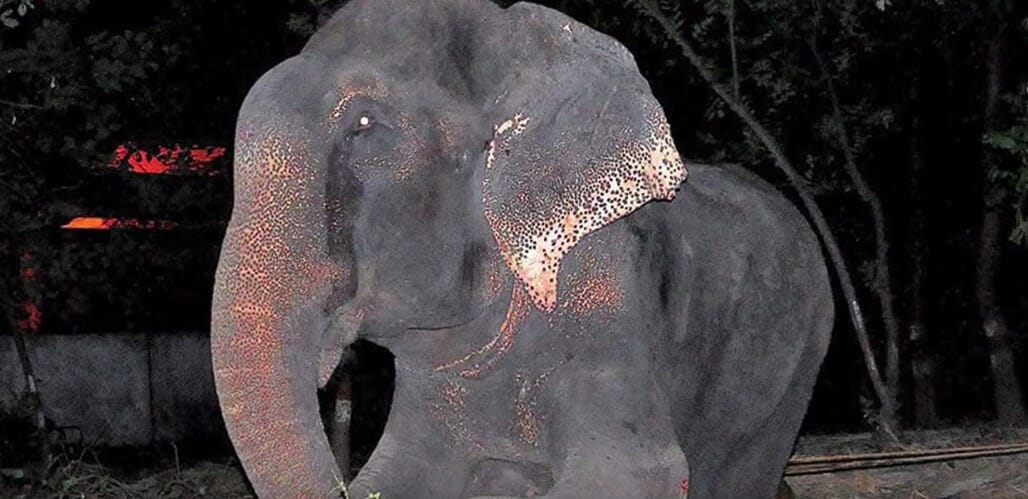 Raju lived on handouts from tourists, and he even ate paper and plastic while he was chained up in the Indian state of Uttar Pradesh.
For 50 long years, Raju was chained and used as a prop so his owners could beg for money from tourists. His cruel owners had whipped him so often that he got used to it a long time ago.
Raju was taken as a baby and didn't know any other life than captivity. But what he also knew was that this wasn't the life he wanted to live.
Every day, Raju had to beg from tourists. It was the same old humiliating and tortuous routine. But would his life ever change?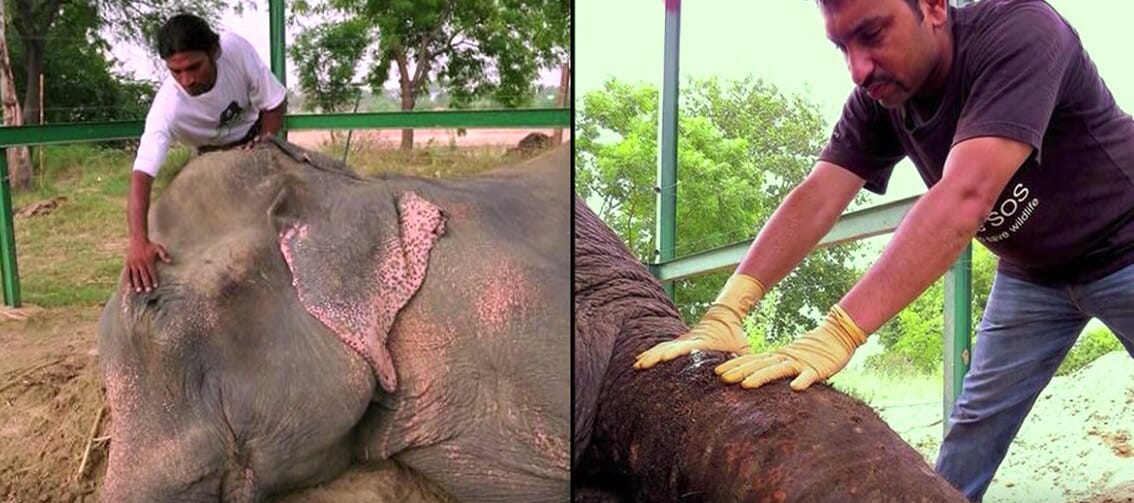 Fortunately, it would.
The animal conservation organization Wildlife SOS heard about this elephant in July 2014 and decided to act.
A team of 10 dedicated veterinarians and animal experts were joined by 20 Forestry Commission officers and two police officers.
The rescue operation took place at night, so as few people as possible would find out about it.
But there was still one problem: Raju's owner tried to stop the rescue operation.
"He began to shout commands to terrify Raju — and try to provoke him. It created an incredibly dangerous situation as a bull elephant could snap a human like a tooth pick if he becomes afraid or angry. When that failed, he then put a series of chains around his legs in an attempt to prevent us removing him — so viciously tight that were cutting into his legs."
But Raju's rescuers refused to back down. They knew they had to free the poor elephant, no matter what.
Wildlife SOS chief veterinarian Yaduraj Khadpekar started cutting the chains around Raju's legs.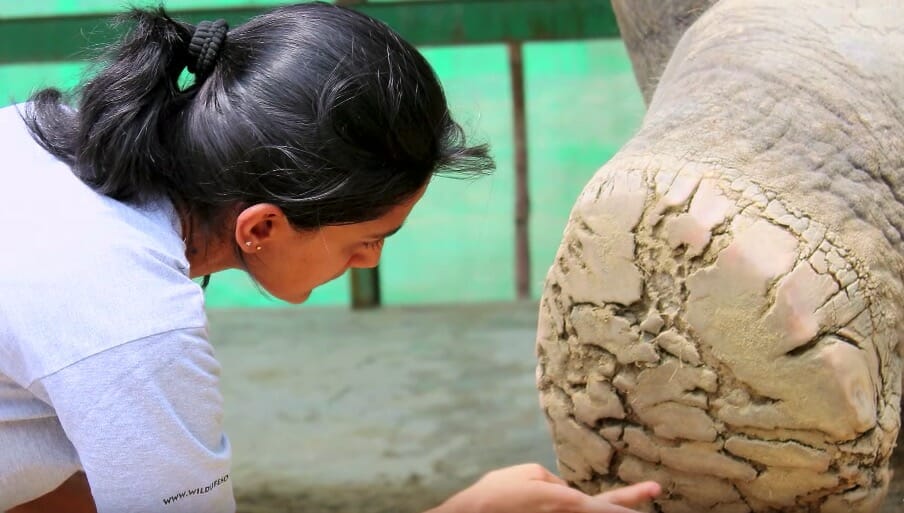 When the team finally released the elephant, they noticed something amazing. Raju wept tears of joy. He knew everyone was there to help him.
"The team were astounded to see tears roll down his face during the rescue. It was so incredibly emotional for all of us. We knew in our hearts he realised he was being freed," a spokesman for Wildlife SOS told the Daily Mail.
Raju was brought to the organization's wildlife center.
At midnight, the enormous animal entered the sanctuary and woke up the other elephants — who quickly over to their new companion and welcomed him with open arms!
Raju seemed incredibly pleased to finally be free. It seemed that nothing was standing in his way anymore.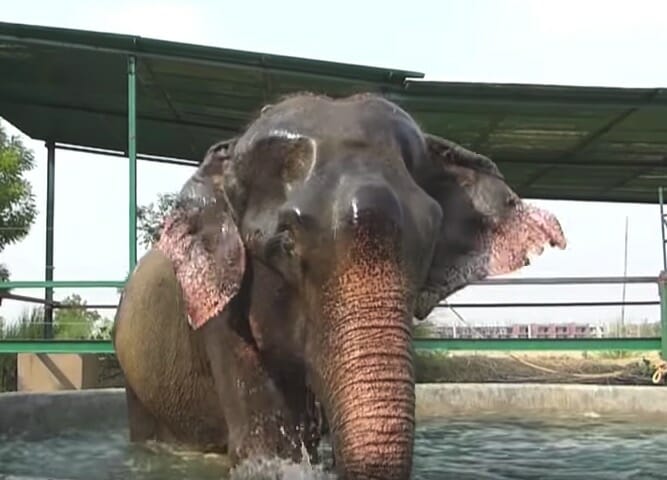 "It will be a long rehabilitation process, but we will teach him that humans don't mean pain and brutality, but it's going to take time," Kartick Satyanarayan at Wildlife SOS explained.
Now, Raju will spend the rest of his life in freedom and without the fear of violence.
We're so grateful that Raju was finally been set free and can live life without fear. He definitely deserves all love in the world!